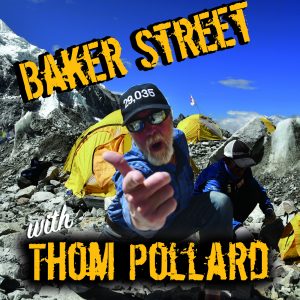 I'm happy to announce that my podcast is now LIVE.
It's called Baker Street with Thom Pollard. Why call it that? Well, have a listen and I'll tell you!
As I endeavor to get the podcast approved and listed on iTunes, Google Play, Stitcher, etc., I'm pointing people toward the host page on Buzzsprout. You can find it right here: Baker Street with Thom Pollard
Thank you for your interest in the thoughts and words that I intend to share with you. Hopefully, it will make your day brighter and bring some meaning into your day. Occasionally search for me on your favorite podcast player.
BE SURE TO HIT SUBSCRIBE, leave comments
and absolutely-positively SHARE WITH FRIENDS AND FAMILY.
Remember that we create our reality with the thoughts and intentions that we empower. Let's keep it positive and make the world a better place.
-Thom